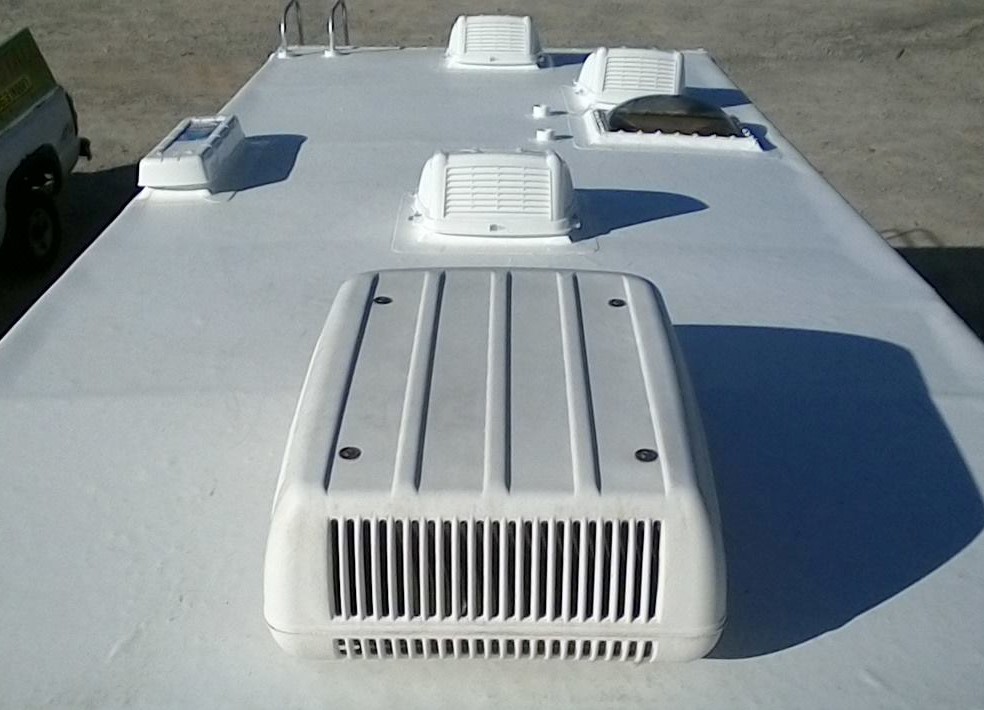 Top-quality Roof Installs
RV Roof Install LLC can take the stress of leaks and compiling damage off your mind. We take pride in finding the root cause of the leaks or failures, fix those issues, and then install a top-quality commercial grade roof.
We will explain the differences between RV roofing grade material and commercial-grade roofing material. We are a LS contractor - LS means low slope.
If you have questions we encourage you to call or email us and we will be glad to answer them for you. One thing is for sure....you don't want to do your roof twice!
We are located in Fort Oglethorpe, Georgia, which is about 4 miles south of Chattanooga, TN. We are the only shop that installs a real commercial roof and the only shop that does extensive repairs in the country. We want you to get all the information you need to make a sound decision on who will install your roof. Folks come from as far as New Mexico, Indiana, Virginia, Carolina's, Florida, and even Canada.
If you have ever read your RV warranty, you would be disappointed for sure. The warranty is usually one year to the original owner, and will state that you need to inspect and possibly reseal the roof on your coach if needed and get this, with your own money.
They call this maintenance, and if you do not do this, then there is no warranty. So really, there is no warranty.
If the actual roofing material failed, you would have to prove it was defective to get any reimbursement, and if you did, the amount would be for the new roofing material, nothing more. You would still have to pay to have it installed.
You cannot get an extended roof warranty even on a brand new coach.