Warranties can be very confusing, and it seems that people who talk about them can make it even more difficult to understand. Some salespeople will tell you the roof has a 12 or 20 year warranty. However, what really determines the warranty on the material is the thickness and whether the product is installed in accordance with the manufacturer's procedures and guidelines.
Within those guidelines will be recommendations on where the material is suited for and what conditions, if any, that would void the warranty. Go outside of these recommendations, and the warranty is void. Using the wrong sealant will void a warranty. 
For example, a rubber roof on a restaurant is voided, no warranty. Because rubber is not suited for the bi-products that come out of the hood vents, like the grease and the grime. Not properly cleaning or using the proper cleaning products will void a warranty. If a contractor were to put a rubber roof on the restaurant there would be no warranty at all from the manufacturer.
Warranties are basically written like insurance, because in a way, it is insurance. These warranties may warranty against this but not that. For instance , wind velocity, ponding water (water that sits on a roof for more than 2 days) , heat, cold, tensile strength, UV reflective, hail and certain sizes of hail, etc.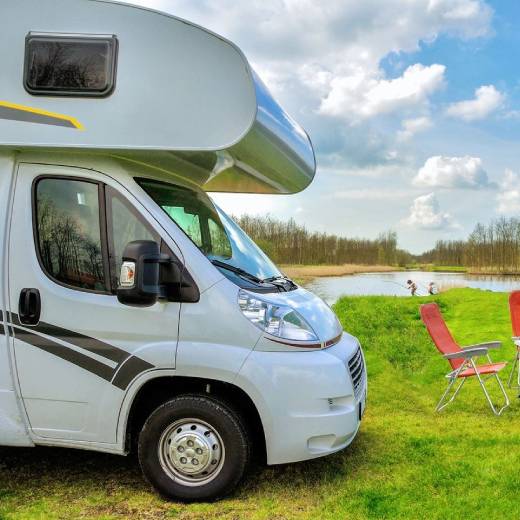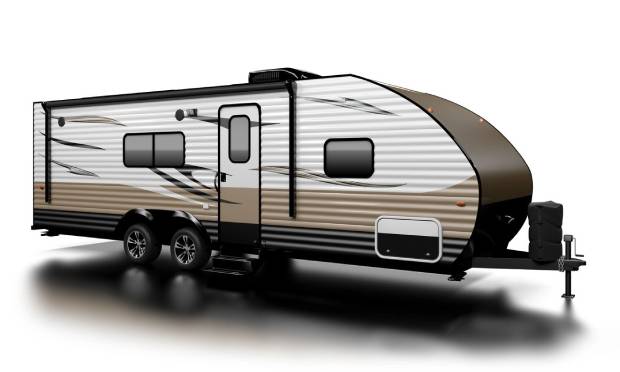 RV Manufacturer's Roof Warranty
OK we have briefly discussed the warranties on roofing. On your RV chances are you do not have one. You are probably saying "you're crazy!"  Let me explain, The warranty for roofing requires you...the customer, to perform frequent inspections on the roof to make sure the roof is sealed and caulked, despite having the 1 year warranty the RV manufacturer extends. Not only are you responsible for the inspection and or the cost of it; you are also responsible for making any such repairs needed out of your own pocket...WOW!  
So if you opt to bring your coach in for roof issues, they will deny the claim because the cause of the leak was poor sealant or improper installation... Neither of which is covered under warranty. Now if you are NOT the original owner then you can forget all about the word warranty... period! Warranties are only extended to the original purchaser.
Some owner manuals will also tell you to cover the coach with a tarp when you are done for the season to preserve the roof. That is a great idea, it will help to keep debris and even the sun's UV rays off the roof. But, you want to use a breathable tarp as to avoid moisture building up under the tarp and causing the sealant to free it's bond. 
Some folks claim they have an extended warranty on the roof. We have never seen one or heard of one. You can get an extended warranty on the appliances, AC, and other components like slide outs, but you can not get an extended warranty on a roof...not that we have seen. If you do then share it with us.
.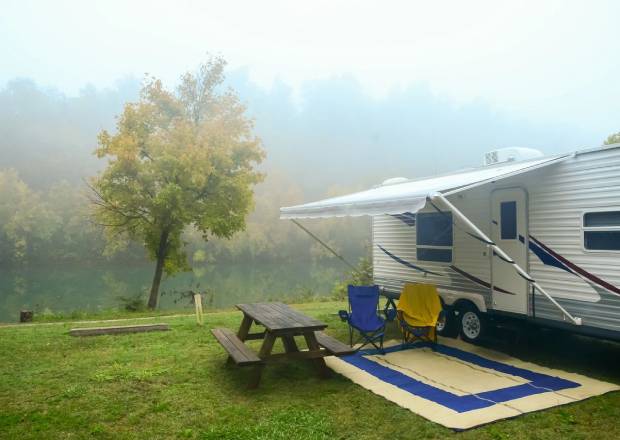 Common Roof Warranty Issues
Most of the time, we do not see manufacturers' material defects. It is very rare. The companies we work with have strict testing procedures. If the material is subjected to the elements that the manufacturer has not tested or fallen out of the bounds of their testing, the warranty is void.
As much as we do not endorse EPDM, we have to admit that the main membrane is usually in good condition but, the membrane needs to be ripped up to be able to make repairs due to improper installation on the details like vents, and AC units. Also, putting curbs on an EDPM roof is very difficult and will leak.
RV Roof Install LLC uses Carlisle brand TPO and proper installation procedures as outlined by Carlisle, which will yield a 20-year warranty for the 60-mil thickness. We are very meticulous in our installation procedures. We understand that these roofs undergo a lot of changes and conditions. We go out of our way to anticipate them and make needed adjustments to protect your purchase.
AC units that are placed on the roof are secured down with a foam gasket under the unit in between the unit and the roofing material. Since the space is so narrow under the ac unit, dirt, pollen, and other debris get in this nook, and they hold moisture.
This moisture causes a breakdown in the gasket and adhesives. The caulking gets dried out, and the moisture causes the breakdown. Now in the colder months, the moisture will freeze and expand like an ice cube. This expansion causes the gaps to get bigger, allowing even more moisture to get in.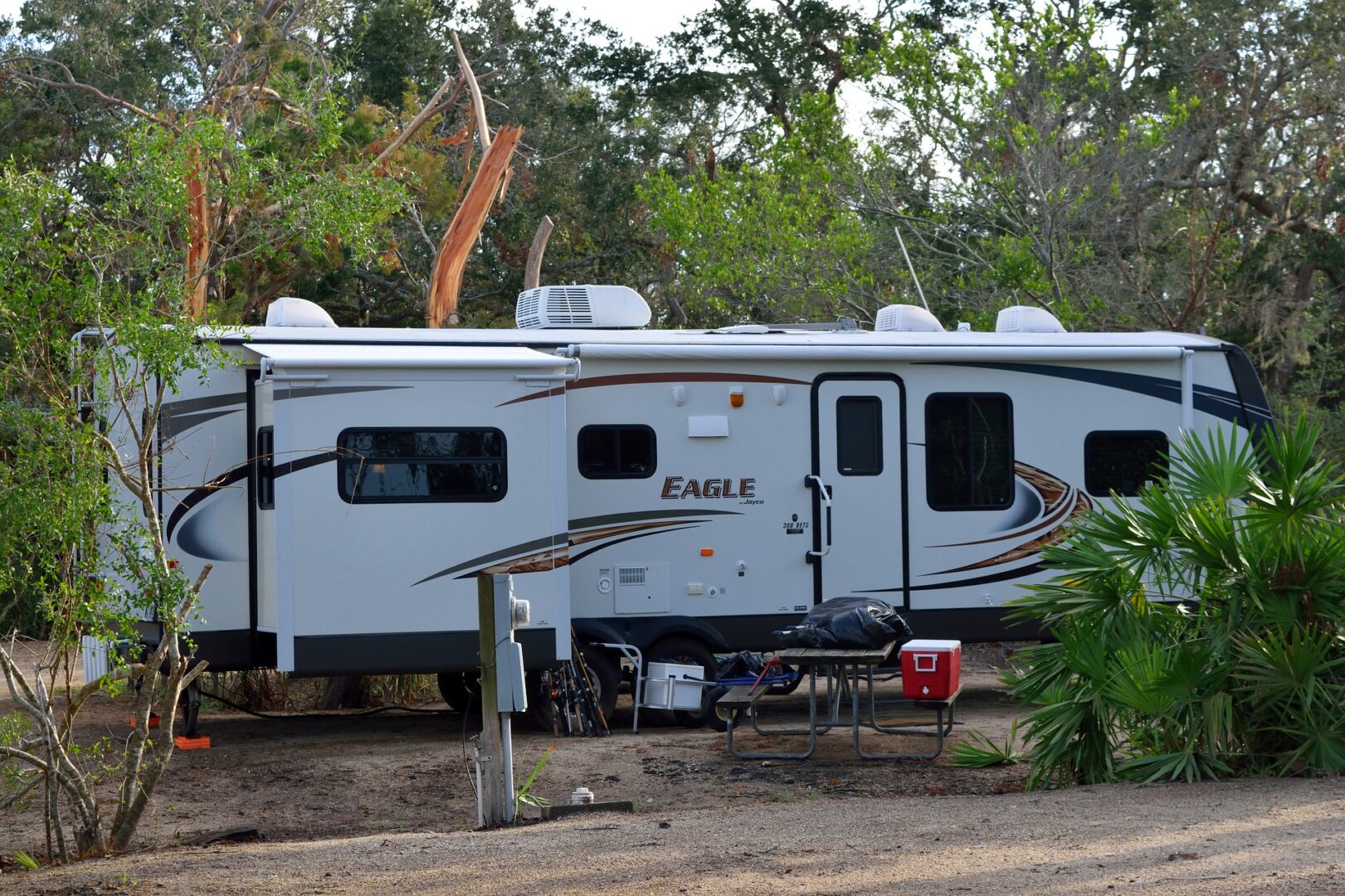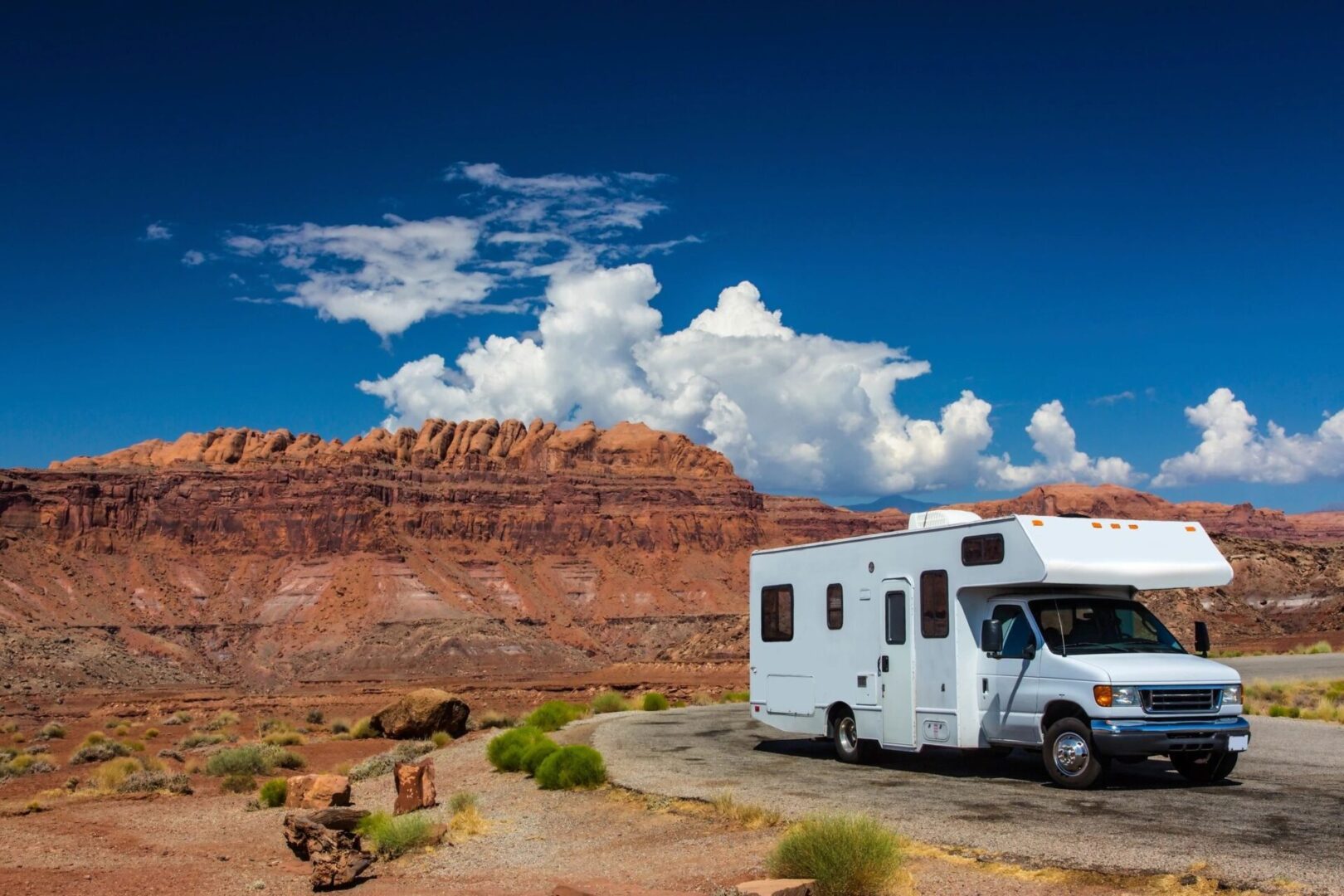 If you have a leak coming in the wall and it is determined that the leak is due to the edges having become chaffed and failed because of these sharp edges, there is no warranty. The installer should have made adjustments for this failure. If you are passed the 1-year mark, then the RV manufacturer has no more warranty on the coach and will not even hear of a claim.
The actual roofing material warranty is void because it is not a material problem, it is a poor installation problem, and those are not covered. So now your 3, 4, 5 or 6-year-old coach is going to cost you thousands to replace.
Our warranty is simple. RVRI extends a courtesy warranty for 20 years. The Carlisle material is a 20-year system. We install the product in accordance with the manufacturer's recommended procedures, and in doing so, the warranty on the material is 20 years. 
We put your AC unit and vents on curbs then heat weld them. This heat welding makes the material one piece and falls under a material warranty. We also use expensive commercial-grade caulking that has a long-term proven record on commercial applications. RVRI does not skimp when it comes to quality workmanship or materials.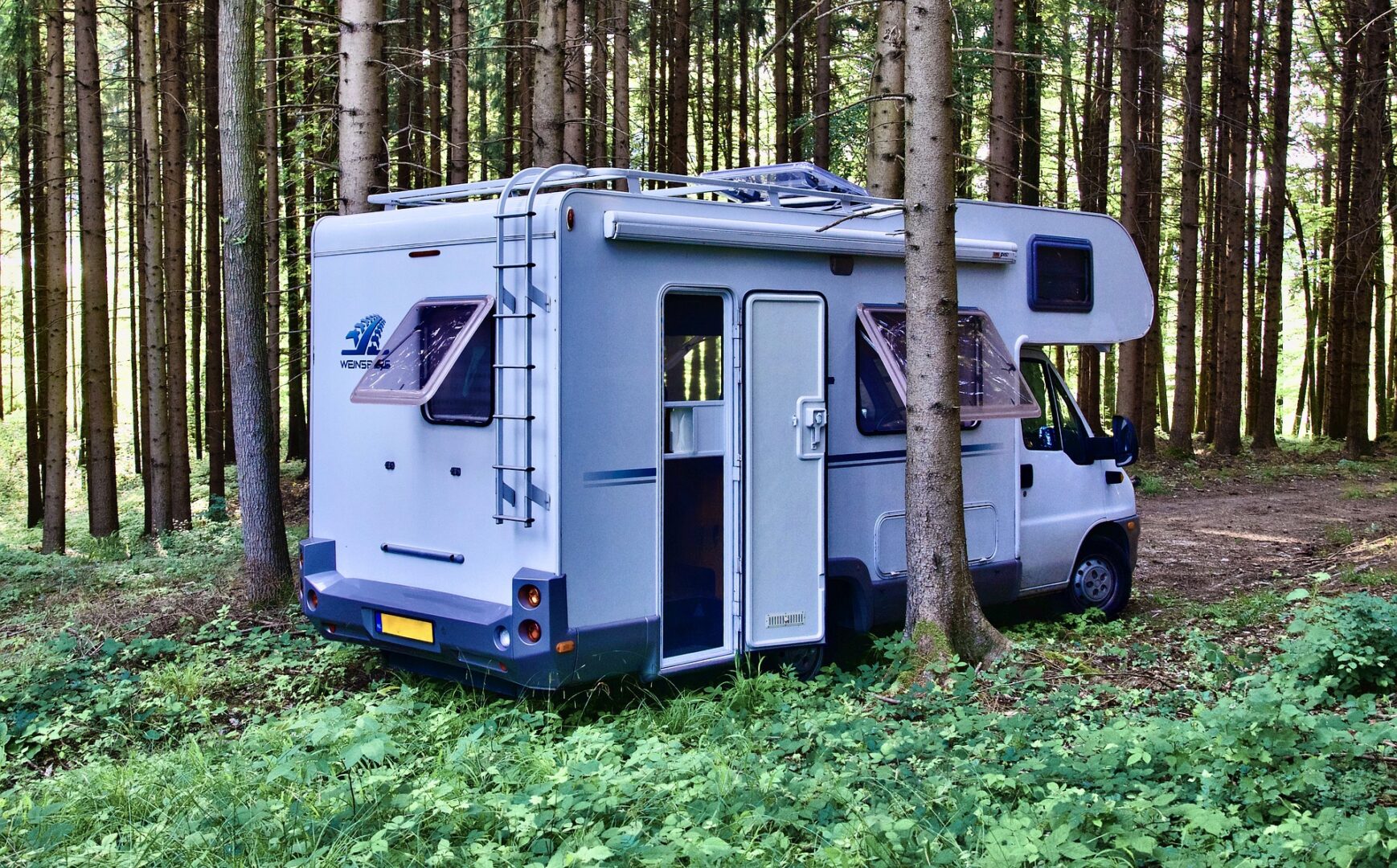 Once your roof has been installed by us, we want you to come back in 30 to 45 days, and then once a year. Every year you come back renews your warranty for another year. 
The point is, we want to see the coach and inspect it to make sure things are doing well. We do not charge for the inspection. If any adjustments need to be made, we will take care of them on the roofs we have installed. Coaches should be inspected at least once a year. If you notice any leaks, you need to tarp the coach and contact us immediately. 
Since we offer a free inspection, you can come in as much as you'd like. The intent of our inspections is to catch anything that needs to be adjusted prior to it becoming an issue.
.
If you wish to do your own inspections, you are welcome to do so, and we will show you how. We simply would not like a leak to cause damage that could've been caught and addressed properly. It wouldn't be fair to us to have to fix anything that could have been caught and adjusted to prevent damage.
Repairs are good for one year from the date, and the same procedure listed above applies. Bring the coach in on 30 days and then once per year.